Walking from Kamata station for 4 minutes.
I visited before 11:30 on saturday.
Appearance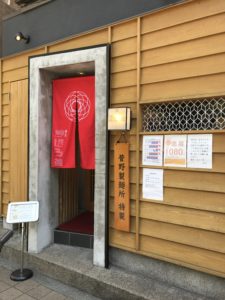 The store is just opened recently.The poster written "few seats" is affixed because the clerk is only manager.The instore has the clean counter and cooking room.But the cooking is skillful and speedy.
Menu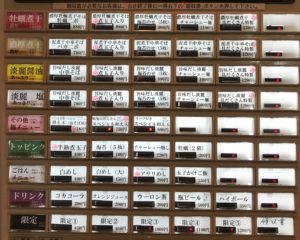 Noukoukakiniboshisoba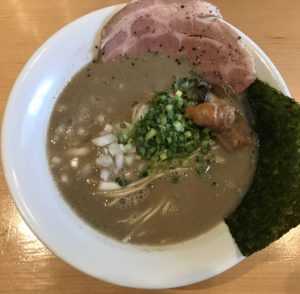 Soup:Mixing raw soy source and white soy source  in the soup stock of chiken and small dried sadines.
Noodle:The strong chewy straight noodle(made by Suganoseimensyo)
Toppings:Rorsted pork,Oyster,onion,Green onion,Dried seaseed
The soup is low viscosity Surprisingly.The small dried sadines don't have bitter and oily.The Oyster taste is strong because the soup stock is used 8 oysters in one bowl of the soup.The noodles have very chewy and the strong taste of flour.The oyster of the toppings have taste condensed because it is smoked.The roasted pork is loin of low temperature cooking and a lot of amount.The balance between small dried sadines and oystar was the best ramen.
Information ※Need to confirm
Address:5-34-4 kamata,oota-ku,Tokyo
Opening hour:11:00-14:30/17:30-22:00,Sat 11:00-14:30
Closed:Sun,holiday