Walking from Kamata station for 3 minutes.
I visited passing 10 o'clock on saturday.
Appearance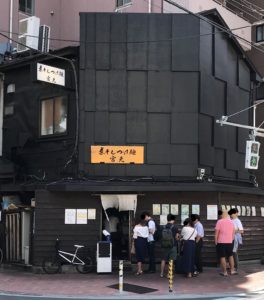 I bourht the ticket before open.Then I waited on the line of 10 people.I smelled the small dried sardines around the store.The instore has a L-type counter.
Menu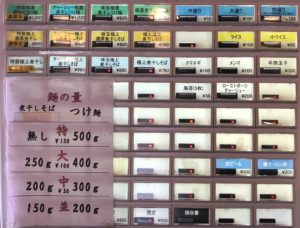 Gokujounoukouniboshisoba

Soup:High viscosity the soup stock of chiken and pork and alot of small dried sardines
Noodle:The thin noodle has low rate of moisture.So chewy.
Toppings:roasted pork,Bamboo shoots,Onion,Dried seaseed,Green onion
The bowl is same as "Menya Ittou" because the maneger come from there.I had higher expectations.The viscous soup by the small dries sardines don't have the bitter because have strong taste of soup stock of animal.And rather can taste mild.The topping of the onion and the noodle with low moisture rate are good match as the small dried sardines.The roasted pork made by low temoerature heating are shyoulder roast and back ribs.The bamboo shoots are thick and crunchycrisp.This is the standard of ramen made by the small dried sardines.
Information ※Need to confirm
Address:7-8-1 kamata,oota-ku,Tokyo
Opening hour:11:00-15:00/18:00-21:00
Cloosed:every day of the year