Walking from Kanda station for 4 minutes.
I visited before 16 o'clock on Sat.
Appearance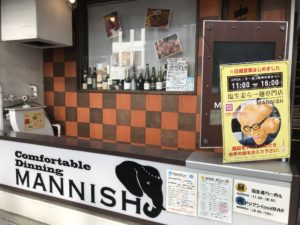 The recommendation of this store is soup stock of salt and ginger.There is undergrond.There aren't any people because I visited just before the closing time.That has 7 seats on the counter.The inside like bar.
Menu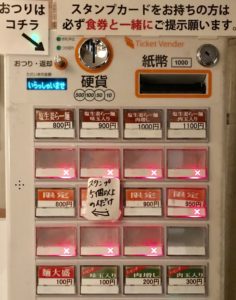 Shio Syouga Ramen ※Boiled egg free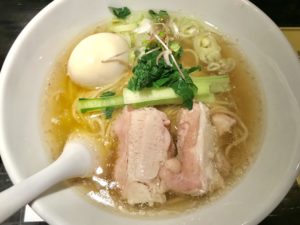 Soup:The salt soup stock made by chiken and ginger
Noodles:The wavy thin noodle
Toppings:Roasted chiken,Japanese mustard spinach,onion,White radish sprouts
Allmost all taste is ginger made in Kumamoto.The taste of ginger is made me hungry.The grated gingier is nice.The noodle has flour flaver and good chewy.The roasted pork is lightly and very soft.And it is integrated with the soup.I got the boild egg because just before closing.I was terribly grateful.
Information ※Need to comfirm
Address:1-9-10 Uchianda Chiyoda-ku Tokyo
Opening hour:11:00-16:00
Closed:Sun,Holiday