Walking from Takasago station North exit for 1 munite.
I visited on Tue after 18 o'clock.
Appearance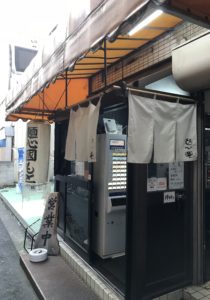 There are many customer.They are the students and the office workers.There isn't any line of people but the sheets are full.The counter is getting worn out.The air conditioner is the electric fans.There is a quaint atmosphere.
Menu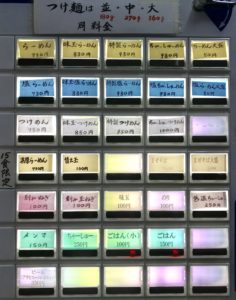 Ramen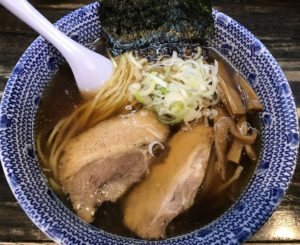 Soup:The soy sauce soup made by seafood(chiefly bonito) soup stock
Noodles:The wavy and slipply,chewy middle thickness noodle
Toppings:Roasted pork,Onion,Fried onion,Bamboo shoots,Seaweed
The taste of the soup is salty because it has the strong bonito flavor.And it has fried onion and citron flavor too.The noodle is voluminous.And it has slipply and good chewy.The shop has a good table turnover rate because they organized to cooking smoothly.therefore it has good cost performance.
Information ※Neet to confirm
Address:5-36-10,Takasago,Katsushika-ku,Tokyo
Opening hour:11:00-15:00/18:00-22:00
Closed:Sun,Holiday