Walking from Asakusa station for 7 minutes.
I visited after 19 o'clock.
Appearance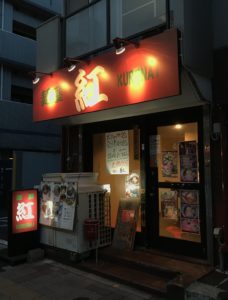 Inside of the store is spacious but that has only the counter.I think there can't be lines but that has a steady flow of costomers.The recommedation is the ramen made by tomato like the store name.
Menu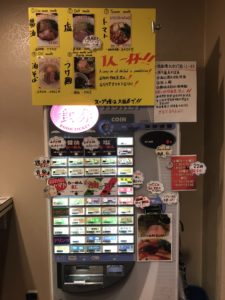 Tomato Ramen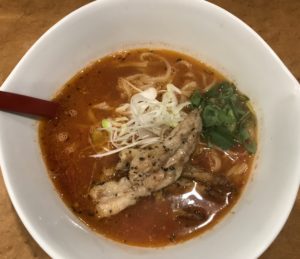 Soup:The smooth tomato soup made by chiken soup stock
Noodles:The slippery clear noodle like Korean cold noodle
Toppings:Chiken neck,White onion,Welsh onion
Tha ramen has the chiken neck that We pay atteition.The chiken is grilled every times.And it has savory flavor and good chewy.The soup is made by the chiken made in nagoya and Kaiji.It has a strong preference for the soup too.The noodle is as you can imagine.The store has Korean coold noodle in summer too.I recommend the Korean coold noodle in summer.This ramen is healthy and popular among women.
Information ※Need to confirm
Address:1-15-8 Senzoku,Taitou-ku,Tokyo
Opening hour:Weekday11:30-14:00/18:00-22:00,Sun11:30-14:45,Holiday11:30-14:00/18:00-21:45
Closed:Mon