Walking from Uguisudani station for 3 minutes.
I visited before 19 o'clock on Thursday.
Appearance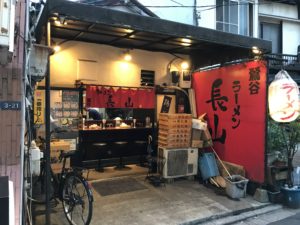 The recommendation of this store is miso taste.The store had 2 earlier visitors before me. But I could get the seat.It has L-letter counter.And many seats and wide space.
Menu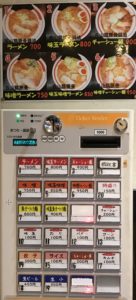 Miso(Thicik noodle)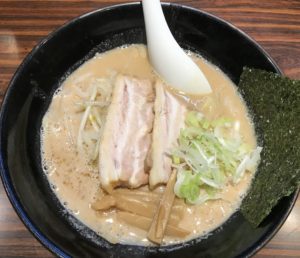 Soup:The salty rich soup made by soup stock of animal
Noodles:The chewy wavy noodle
Toppings:Roasted pork,Bamboo shoots,Bean sprout,Green onion
The soup has good balance of bonito taste and miso taste.And it has mild taste such as Tonkotsu Ramen.We can choose the thickness of noodle.Thin or Thick.I choose the thick.It was good chewy and voluminous as I imagined.It is very hot and roasteing.Because every time cooking,the soup and toppings are fired by the pan. We can be changed the taste by onion and pepper.The ramen can be felt new taste of miso ramen.
Information ※Need to confirm
Address:Negishi 1-3-21,Taitou-ku,Tokyo
Opening hour:11:00-24:00
Closed:open all year around