Walking from Shibuya station for 4 minutes.
I visited past 12 o'clock on Wednesday.
Appearance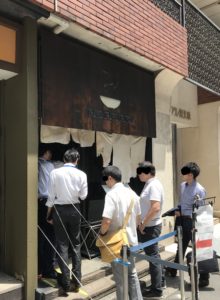 The store hsd a line of 8 people.The inside of store has only counter.Fast we should buy the ticket before line up.The customers of inside and outside replace each other.I was watting for 20 minutes.
Menu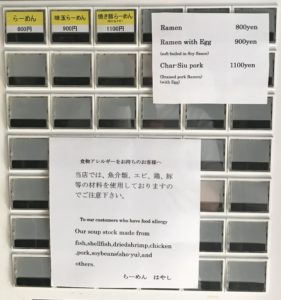 Ramen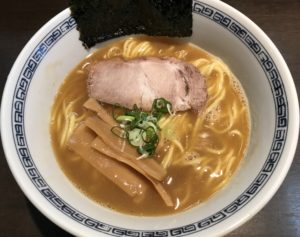 Soup:The Soup has storong bonito flavor made by seafood,pork bone and soy source
Noodles:The thin straight noodle
Toppings:Roasted pork, Bamboo shoots,Green onion,Dried seasweed
At first the soup has strong flavor of bonito.The second the mild taste of pork bone is felt.The firm and thickness of noodle is optimized too.So the soup is integrated.The roasted pork has little fat and seasoned politely.The store has only 3 kinds of ramen that is free of chemical seasoning.The ramen is picky about healthy and so on.
Information ※Need to confirm
Address:Dougenzaka 1-14-9,Shibuya-ku,Tokyo
Opening hour:11:30-15:30
Closed:Sun,Holiday