Walking from Nogizaka station for 6 minutes.
I visited at noon on Sunday.
Apprearance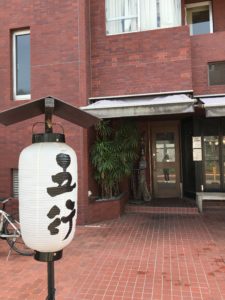 The store is belong to "Ippuudou".But  Miso ramen is provided.It has the open terrace.It is very stylish because we can use at bar on night time.
Menu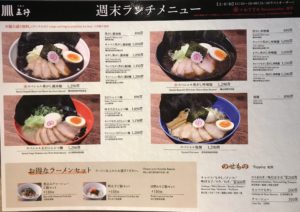 Kogashimisomen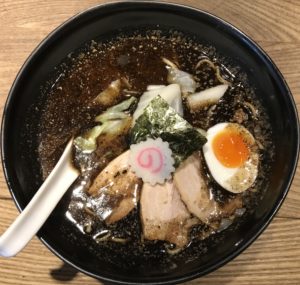 Soup:The low viscosity soup of seafood and miso with very hot lard
Noodles:The flat thin straight noodle
Toppings:Roasted pork,Boild egg,Cabbage,Minced meat,Naruto,Dried seasweed
The Miso soup is sweet.The soup is covered the lard which is chared pinpig hot.The seafood and minced meat are made the taste adding full-bodied.The noodle with low moisture rate can get caught the soup because it is flat.The cabbage of topping can make the taste refresh.The visual of naruto isn't good at Miso ramen.But it is only a bump in the road.Anyway it is very indivisual at Miso ramen.
Information ※Need to confirm
Address:1-4-36 Nishiazabu,Minato-ku,Tokyo
Opening hour:11:30-16:00/17:00-3:00,Sun,holiday11:30-16:00/17:00-0:00
Closed:open all year around