Walking from Roppongi station for 7 minutes.
I visited at 13 o'clock on Sunday.
Appearance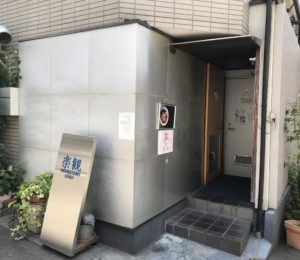 The store is located near the Roppongi station and Metropolitan line 3. There wasn't an earlier visitor when I visited.The color of the inside of store is gold same as the name.So that's classy.But the breadth of the store is narrow because only 7 seats.
Menu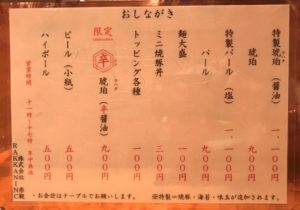 Kohaku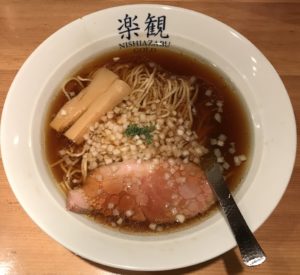 Soup:The clear soup made by chiken bone and soy source
Noodles:The thin wavy noodle with low moisture rate
Toppings:Roasted pork,bamboo shoots,onion,parsley
The soup is good balance by the sharpness of soy source and softness of amimal oil.The noodle is good chewny because the boild time is adequate.The soft and juicy roasted pork is sholder roasted made by cooking with low temperature.The bamboo shoots was cook polite by long time.The taste is refreshed by bamboo shoots because the soup is very solty.The ramen was a simple fomposition.
Information ※Need to comfirm
Address:1-8-12 Nishiazabu,Minato-ku,Tokyo
Opening hour:11:00-17:00
Closed:open all years around