Walking from Hirai station for 3 minutes.
I visited at 19:30 on Monday.
Apprearance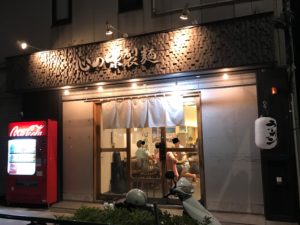 The store is produced by "Cyuukasoba Tomita".When it was opened it had 2 kind of ramen.These were "Cyuukasoba Tomita" and "Kadofuji".But now is "Cyuukasoba Tomita" style.There don't have a line of people.But some visitors come one after another.
Menu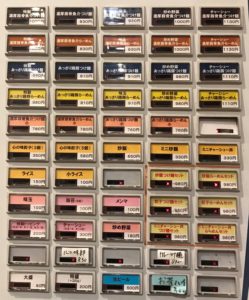 Noukoutonkotsugyokai Ramen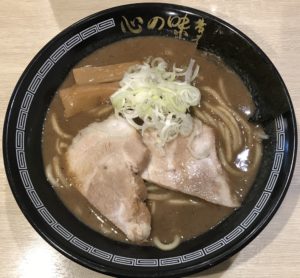 Soup:The high solty and high viscosity soup made by soup stock of seafood and pork bone
Noodles:The middle thick straight noodle
Toppings:Roasted pork,Banboo shoots,Green onion,Dried seasweed
The soup is high viscosity like the soup with Tsukemen because it is used a lot of fish pouder.The storong taste will be become habbit.Then nervously I drank water and the soup alternately.The noodle is good chewy.Roasted pork teste very bland. The banboo shoots are thick and juicy.The green onion and dried seasweed didn't have the taste at all.The ramen was stood out by the strong taste of soup.
Information ※Need to confirm
Address:5-30-4 Hirai,Edogawa-ku,Tokyo
Opening hour:11:00-15:00/17:00-23:00,Sat,Sun,Holiray11:00-23:00
Closed:open all year around