Walking from Nishikasai station for 3 minutes.
I visited at 14:30 on Sunday.
Apprearance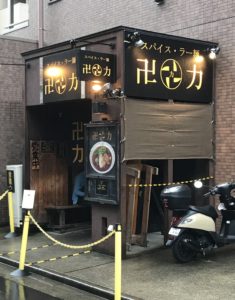 I visited when I avoid crowded time in bad weather.But 7 peaple were waited before.Then I was waited for 40 minutes.The many visitors come to the store one after another.The instore has the exotic interior and BGM.Their ramen has coriander  on standerd menu.But you can change coriander to onion.You must say that  changing coriander when you order.
Menu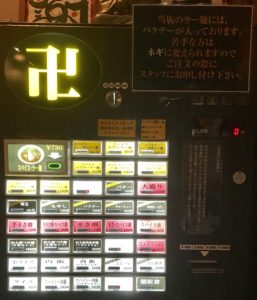 Supaisu・Ramen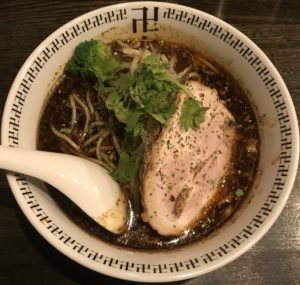 Soup:The solty taste of soup has 2 kinds flavor of curry and tom yam kung  made by  14 spices.
Noodles:The round middle thick straight noodle.
Toppings:Roasted pork,Bean sprout,Broccoli,coriander
The soup isn't even miso,no soy sauce too.It has good balance of taste of hot and acidic.The taste of many spices has impact.So it has the possibility of becoming a habit.The hot taste is strong because It is felt the flavor of japanese pepper.The noodle is good chewy and going down smoothly.The roasted pork has 5mm thick and 10cm in diameter.The roasted pork made by chuck roll is soft.The broccoli is unfortunately in the background. In any case,I think that the ramen create new category.This is asian creative ramen.
Information ※Need to confirm
Address:swarm mansion 2-1F,3-16-5 Nishikasai,Edogawa-ku,Tokyo
Opening hour:11:30-21:30
Closed:Wed