Walking from Hirai station for 3 minutes.
I visited passing 18 o'clock on Thursday.
Appearance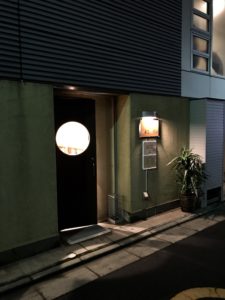 The store stand quietly under some snack bar around south entrance of Hirai staistion.The instore is brightly and clean.and has a counter.The store maneger was belong to "Menya Momo" in Ichinoe.This store was opened recently.
Menu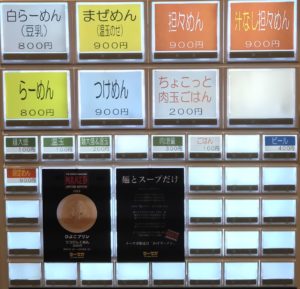 Ramen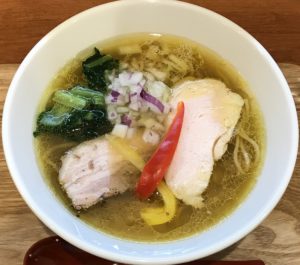 Soup:The clear soup stock made by chiken bone,consomme and many vegetables.
Noodles:The middle thin straght noodle (made by Hadaseiseimen)
Toppings:Roasted pork,Paprika,Purple onion,Japanese mustard spinach
The golden and clear soup has the taste of consomme and butter and so on.So the taste is like Western style.Then it has the possibility of becoming a habit because it is high quality taste.The noodle fit with the oil of soup has good chewy and the flavor of flour too. The rosted porks are 2 kinds of pork and chiken.The pork is the softest in my life.The paprika is good topping for refreshing the taste.I was surprised at using paprika.I felt "Menya Momo" was started again.
Information ※Need to confirm
Address:3-14-103 Hirai,Edogawa-ku,Tokyo
Opening hour:11:00-14:30/17:00-21:00
Closed:Tue