Walking from the east entrance of Matsudo station for 3 minutes.
I visited at 10:30 on Sunday.
Appearance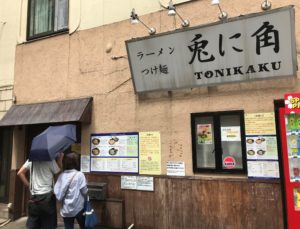 I visited 30 minutes before opening. But the store had two preceding visitors.Then the people increased to 8 when it was opend. The around of store has  the strong smell of seafood and pork bone.The instore has J-lettter counter that has many seats.
Menu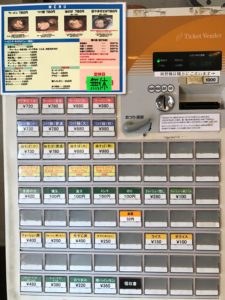 Ramen(Syou)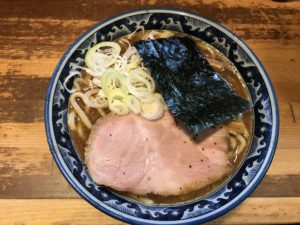 Soup:The soup mixed of the animal soup stock of chiken,pork and beaf and seafood soup stock of bonito and mackerel.
Noodles:The elastic wavy thick noodle with high moisture rate.
Toppings:Roasted pork,Dried seasweed,Green onion
The recommendation of store is Aburasoba(Oil Ramen).But I tried standerd ramen.The very rich soup made by bonito is salty.But the taste has possibility of becoming my  habit.The voluminous noodle has flavor of flour and erastic chewy.The roasted pork is the part of pork. It has very thick and smoky teste.The more green onion is free.The store doesn't have only good taste but also good service.
Information ※Need to confirm
Address:Higa building 1F,462 Nemoto,Matsudo-city,Chiba-prefecture
Opening hour:11:00-22:00
Closed:open all year around