Walking from Okachimachi station for 6 minutes.
I visited passing 18 o'clock on Wednesday.
Appearance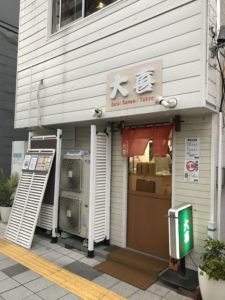 The store moved from Yushima.So it was changed new interior and exterior.The recommendation is Torisoba.The store doesn't have a line.But it has many visitors one after another.And it has the smell of femented soybeans.Because the menu has ramen with femented soybeans.
Menu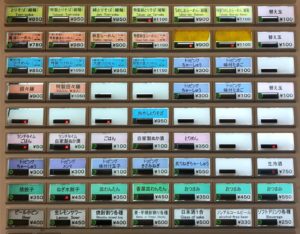 Tokusei Torisoba(Hosomen)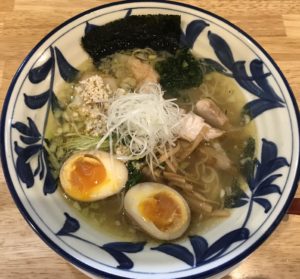 Soup:The mild soft soup made by the soup stock of chiken with the flavor of bonito.
Noodles:The thin wavy noodle with low moisture rate.
Toppings:Roasted pork,Seasoned egg,Mince chiken,Garland chrysanthemum,Radish Dries seasweed,Green onion,Wonton
The ramen is flat taste because it isn't oily. But something easy on our stomach because the taste has the mild taste of soup stock made by chiken bone.The noodle can get caught the soup because it is thin and wavy.Then it is going down smoothly.The toppings are enough amount because it is Tokusei.The seasoned egg and wonton are nice.Then Garland chrysanthemum is made the taste refreshing.The store was moved.But it has good taste same old.It had strong power of old history too.
Information ※Need to confirm
Address:2-4-4 Taitou,Taitou-ku,Tokyo
Opening hour:11:00-14:30/17:30-22:00,Sat,Holiday 11:00-15:00/17:30-20:30
Closed:Sun