Walking from Kanda station for 2 minutes.
I visited before 11 o'clock on Saturday.
Apprearance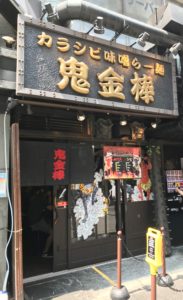 There is many extremely hot ramen storen around the neighborhood.The store is very popular because the station.Because the appearance is stood out.The store had a line of 13 people before opening.But all people could take the seat because the instore has many seats.But  already the store was had long line when a little time passed.
Menu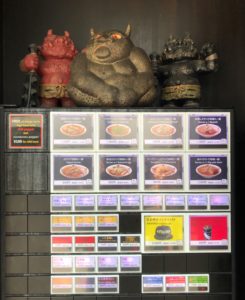 Karabishi Miso Ramen(more hot,more pain needles)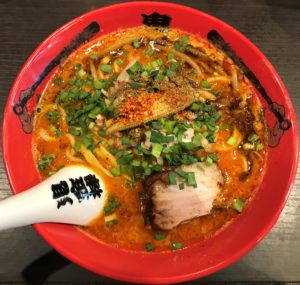 Soup:The soup is difficult ecpression of taste because it is very hot.But it is miso soup of low viscosity and oil saving.
Noodles:The middium thick flat wavy noodle
Toppings:Roasted pork,Corn,Bean sprout,Chinese chive,Green onion
The ramen don't have very hot more than I think.It can feel taste full-bodied of miso.And I became to love surorisingly the pain needles of japanese pepper. The noodle can catch the hot soup because the form is flat.The roasted pork is very soft and thick. I am surprised by corn because it is rare among the ramen.It is very hot but also the ramen make me to want to eat.
Information ※Need to confirm
Address:2-10-10 Kajimachi,Chiyoda-ku,Tokyo
Opening hour:11:00-21:30,Sun 11:00-16:00
Closed:opened all around year