Walking from Nishiogikubo for 3 minutes.
I visited passing 18:30 on Wednesday.
Appearance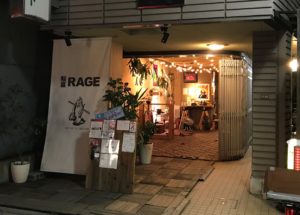 Fortunately I got the seart without waiting.The store was gotten the Michelin award 3 years in a row.I expect the very nice taste of the ramen.Fortunately I could get the seat without waiting.The system of store is the order by words of mouth.Then the payment is the cash after eating.
Menu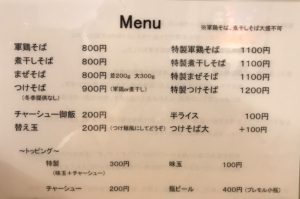 Tokuseishamosoba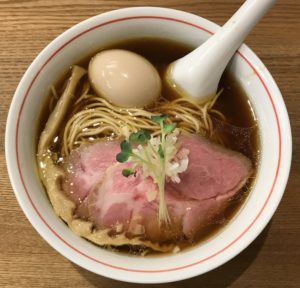 Soup:Blended by the soup stock made by some kinds of the gamecocks and 7 kinds of soy sauce. And added by the drip of ham and dried seafood.
Noodles:The thin straght noodles with low moisture made by the domestic flour (made by Mikawaseimen)
Toppings:Roastd pork,Tip of bamboo shoots,Seasoned egg,Onion,Radish sprouts
The ramen has the good presentation in the small bowl.The soup has good taste made by oil of gamecock and the full-bodied of raw soy source.It's very fragrant.The noodle has the storong fregrance of wheat.The roasted pork is shoulder roast made by low tempertue heart and the lib made cooked by the storong spice.Further it has the raw chiken.Then that is cooked by the heat of soup.It's funny that the raw chiken is changed crunchy with the time.The ramen have little amount but anyone can feel so good taste.
Information ※Need to confirm
Address:3-37-22 syouan,suginemi-ku,Tokyo
Opening hour:11:00-15:00/18:00-21:00
Closed:open all aroud year