Walking from Myougadani station for 4 minutes.
I visited passing 14 o'clock on Sunday.
Appearance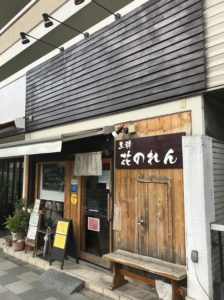 I visited passing 14 o'clock but the instore was full.It's very popular.I waited for 10 minutes on the bench.The instore has the counter and some tables.The visitor  has many couples because fashionable
Menu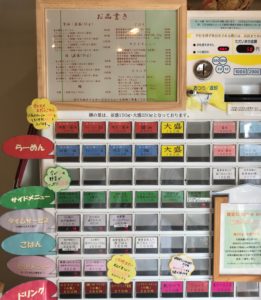 Umamidasisyouyu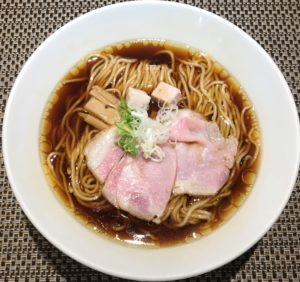 Soup:The soup made by soup stock of chiken and strong soy soup
Noodles:The thin wavy noodle made by whole wheat flour from Hokkaido.
Toppings:Roasted pork,Bamboo shoots,Green onion
The 3 kinds of strong soy soup stock made by old ways to used wooden barrels.The soup is blended the soup stock of homebred chiken and clam and freshwater clam.The roasted pok have 2 kinds of ways of made by low temperature and made by smoked  with herbs.The each ingredients is need to choice by the belief of store.I can't think the ramen don't have an additive-free and chemical seasoning because it has very rich taste.
Information ※Need to confirm
Address:1F myougadani hights,3-5-4 ootsuka,bunkyou-ku,Tokyo
Opening hour:11:30-15:00/17:00-21:00,Sun,Holiday 11:30-15:00/17:00-20:00
Closed:Thu