Walking from Hamamatsutyou station for 4 minutes.
I visited after 11 o'clock on Saturday.
Appearance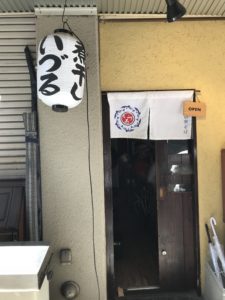 They had a line of 6 people at Opening time before 30 minutes.The entry began 5 minutes.We should buy the tickets before entry because the ticket machine is set outside of the store.We can feel the smell of the small dried sardines around the store.The instore have the L-counter.
Menu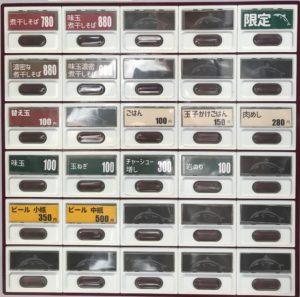 Storong small dried sadines ramen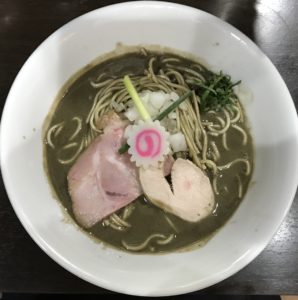 Soup:The taete of small dried sadines is the most strong.And very muddy .
Noodles:The thin straight noodles of hight moisture content
Toppings:Roasted pork,Naruto,Onion,Green onion,Shiso leaf
They have the strongest taste of the small dried sadines as the rumors.The saltiness viscosity and bitter taste are the very hight level.I think that people who like the small dried sadines don't complain.The soup runs out immediately because the soup has hight viscosity.The chewy of noodles is crunchy.The refill have two theeckness of thin and nomal.The roasted porks are roast and chicken of breast.The naruto and shiso leaf don't taste because the soup is very strong taste.I think the strongest ramen of strong taste of the small dried sadines in Japan.
Information ※Need to confirm
Address:2-1-18 daimon,Minato-ku,Tokyo
Opening hour:11:30-15:00
Closed:Sun