Walking from Funabashi station for 6 minutes.
I visited at 13:00 on monday.
Appearance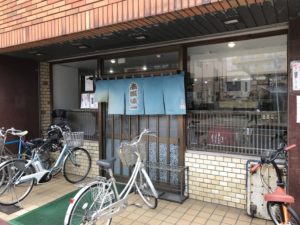 The store has very long history because the shop curtain is tired.The instore has a counter and some tables.The store has capacity of about 30 people.The system of order is by word of mouth.Then the payment is by cash after eating. The menu is 3 types of nomal,more roasted pork and more bamboo shoots.
Menu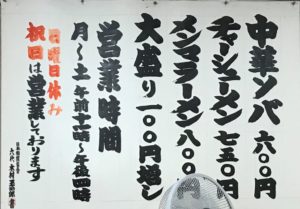 Tyukasoba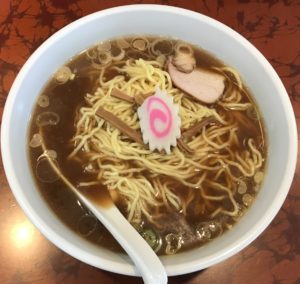 Soup:Japanese style soup of soy souce with much using small dried sadines.
Noodle:The medium thickness wave noodle of egg with low moisture contracts.
Toppings:Roasted pork,Bamboo shoots,Naruto,Green onion
The soup with the soup stock of small dried sadines, bonito and pork bone is the best compatibility.Noodle is good chewy and rubbery texture. The amount of noodles is many.Be careful when you wil order large size.The simple toppings of roasted pork and bamboo shoots are  seasoned by soy souce.The local-based ramen has long history and good cost paformance.
Information ※Need to confirm
Address:2-2-19 minato-chou,funabashi-shi,chiba-ken
Opening hour:11:00-16:00
Clesed:Sun