Walking from Higashikaijin station for 2 minutes.
I visited passing 12 o'clock  on monday.
Appearance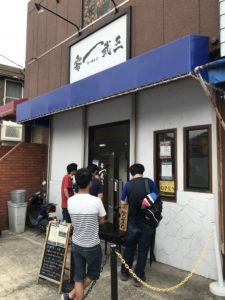 <
The store maneger is from Chibakara and Ibuki.We can eat 2 types of tastes of small dried sardines and pork bone based.※We neer to check because the menu is changed by opening day.
Menu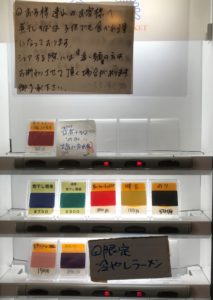 Niboshisoba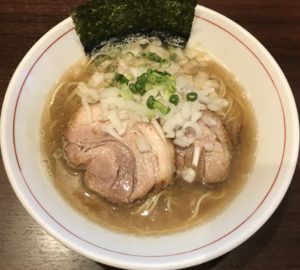 Soup:The high salty and simply taste soup of bonito
Noodle:The thin wavy noodle with low moisture rate is crunchy.
Toppings:Roasted pork,Onion,Green onion
The low viscous soup has the taste of small dried sardines.The menu has strong taste of small dried sardines too is color of gray.This ramen has the taste of small dries sardines but colar is clear. The noodle has crunchy and flour feeling because that is with low moisture rate.The topping of onion is standerd of small dried sardines ramen.The roasted pork of back libs have thick and juicy. The taste is resemble Ibuki than Chibakara.
Information ※Need to confirm
Address:7-23-14 honchou,funabashi-shi,chiba-ken
Opening hour:Mon,Fri 11:15-14:30/18:15-0:30,Tue,Sat,Sun 11:15-15:30
Closed:Wed,Thu