Walking from gyoutoku station for 4 minutes.
I visited at 11:00 on saturday.
Appearance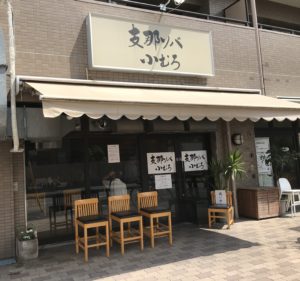 There are 8 people waiting for opening stores.The inside of the store is the table seat and  the counter.Order system is orders to clerk, and liquidates when you back home.Good customer service because two part-time jobs are working
Menu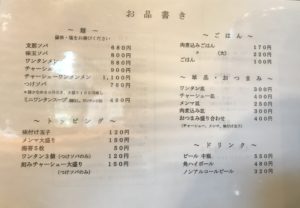 Wonton men(Soup of soy sauce,Less noodles)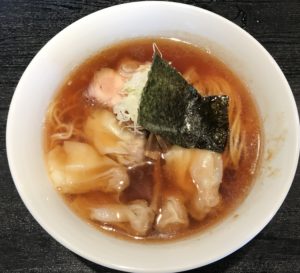 Soup:Blend kelp and small dried sardines with soup stock of Chicken,pork and flavored vegetables.
Nooodles:Homemade thin straight noodle with high moistue content
Topping:Roasted pork,Wonton,Bamboo shoots,Green onion,Dried seaweed
The soup of plain and pure have the taste of smooth and full-bodied.The noodles flavored by flour is chewy.Wonton's wrappers is same as how to make noodles.And slipperry and chewy same as the noodles.The Wontons have a little ginger.The roasted pork is roasting aroma because the surface is baked.The bamboo shoots are crunchy because thinly cut.Delicious toppings of freid green onions and onions on the table too. This ramen is delicious with noodles and wonton.

Information ※Need to confirm
Address:1Chome-18-13 hirosue,ichikawa-shi,chiba-ken
Opening hours

:

11:00-15:00/18:00-21:00,Sat & Sun & Mon 11:00-15:00