Walking from funahori station for 8 minutes.
I visited at 11:00 on Sunday.
Appearance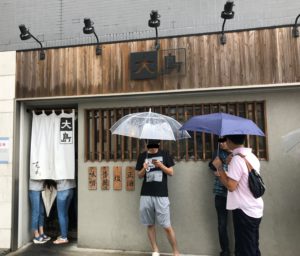 Miso taste is recommended because it belongs to "Sumire"group.A line of 20 people  on opening time.Then I waited for 30 minutes.The floor inside the shop is slippery by lard of ingredients.
Menu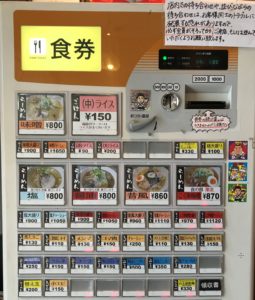 Miso ramen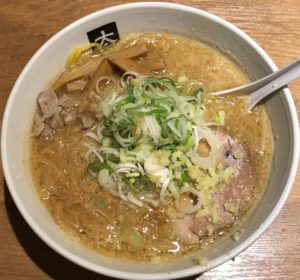 Soup:Miso soup is high solty .Then lard covers the surface.
Noodles:The color is Yellow Because the medium thickness wave noodles are a high proportion of eggs.
Topping:Roasted pork,Banboo shoots,Onion,Green onion,Ginger
The soup is very hot by lard coverd on the surface.I am gotten hooked on the soup by sweetness extracted from vegetables.The ginger and the few more of green onion make hight viscosity,hight solty and greasy refreshing teste.The yellow noodles of eggs are chewy.The roasted pork made by sholder is 2 type of cut with 1 cm thickness and cut such the dice.Both are very soft.The store is very unusual because you can taste authentic "Sumire" in kanto.This ramen can taste the history of Hokkaido.
Informetion ※Need to comfirm
Address:6-7-13 funahori,edogawa-ku,Tokyo
Opening hours:11:00-15:00/17:00〜21:00,Sun 11:00-16:00/17:00〜20:30< Closed:Mon