Walking from Ikebukuro station for 8 minutes.
I visited after 11:30 on Sunday.
appearance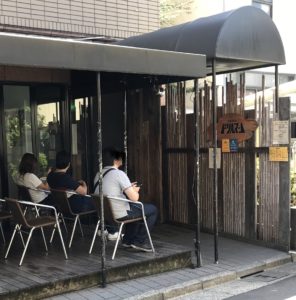 Appearance like an open terrace.The store have counter seating and table seating.But it is novacant tables immediately.A line of 5 people were made outside.There is chair for the waiting person.I appreciate it.
Menu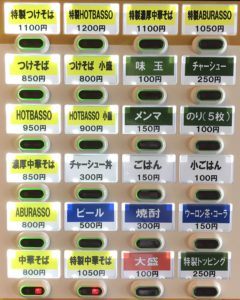 Ramen of richness(Regular size)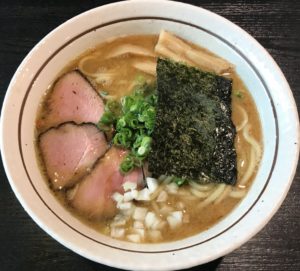 Soup:The soup of seafood and pork-bone have the taste of solty and richness.
Noodles:The noodle of homemade is middle-thin straight.
Topping:Roasted pork,Bamboo shoots,onion,Green onion,Dried seasweed
The viscous rich soup have a mild taste of pork-bone and full-bodied of seafood. They don't use chemical seasoning Because they are stick to the nature.I can not think that the nooodles are homemade because those are very chewy.Regular size is enough for because the amount of noodles is very large. The roasted pork of shoulder is fragrant by grilling.Abura-soba is recommended too. I was impressed the ramen by the powerfulness of noodles.
Information ※Need to confirm
Address:2-9-7ikebukuro,toshima-ku,Tokyo
Opening time:11:30-15:30/18:00-21:00
Closed:Mon