Walking from Hongou 3 cyoume statoin for 2 minutes.
I visited past 18 o'clock.
Appearance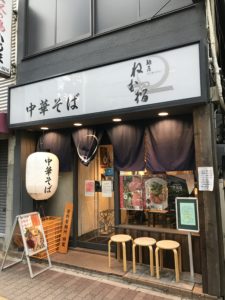 I can find this store at soon.Because there is along the main street.It has the poster of the best 100 of ramen stores.I expcted a good taste.I could enter the store.Because it doesn't hava a line of people.The inside of the store has only L-letter counter.
Menu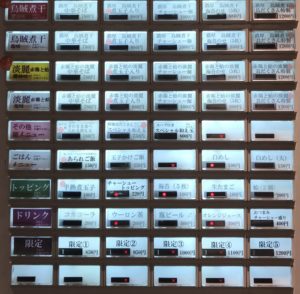 Akadori to Hamaguri no Tanreicyuukasoba(Syouyu)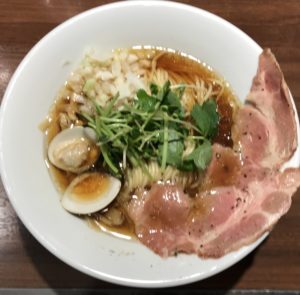 Soup:The soup stock made by small dried sardines and mushrooms with onion oil
Noodle:The thin straight noodle
Toppings:Roasted pork,Clam,Bamboo shoots,Onion,Japanese parsley,Radish sprouts
The taste and visual of soup is simple.The soup stock of mashrooms is sweet.The onion is compatible with the soup too.The noodle soft and sliply.It is the recommendation of the store.Because it is sold such as Try without adding any sauce.The roasted pork is shoulder made by low temperatue cooking that is vivid.We can be felt that changing color and mouthfeel by temparatue of the soup. The taste of chiken is stronger than a clam.But the ramen has good balance of all ingredients.
Information ※Need to confirm
Address:Hongou 4-3-2,bunkyou-ku,Tokyo
Opening hour:11:00-23:00,Sat・Sun,Holliday 11:00-21:00
Closed:open all year around