Walking from Minamikata station for 0 minute.
I visited at 10:45 on Tuesday
Appearance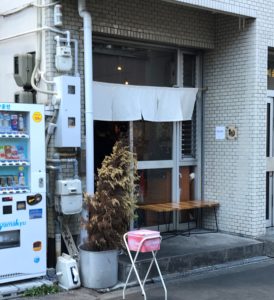 The store has  a rumor that is the best ramen in Oosaka.It was weekday and before opened.But it had a line of 20 people.We were helped there are about 10 chairs.I was waiting for 20 minutes.The instore is wide because it has the messanine floor. And the live music is played.
Menu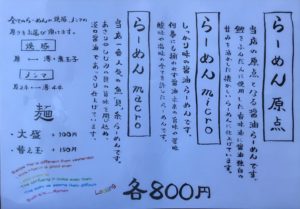 Raman genten(Thin roasted pork + Boiled egg,Thick bamboo shoots)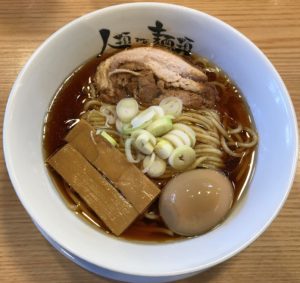 Soup:The clear strong soy source soup is mixed soup stock of bonito.
Noodles:The middle thick noodle made by whole wheat flour.
Toppings:Roasted pork,Seasoned egg,Bamboo shoots,Green onion
The soup has the flavor of bonito and sweet flavor because it doesn't lose the high salty soy source. The noodle has elasticity.So good chewy. The Roasted pork is "Thin" but it is 5 mm too.And very soft but not oily.The seasoned egg is cooked well becouse the yolk has soft and taste of soy source. The ramen was very reasonable because the store has Oosaka spirit.
Information ※Need to confirm
Address:1-12-15 Nishinakajima,Yodogawa-ku,Oosaka-city,Oosaka-prefectue
Opening hour:11:00-23:00
Closed:open all year around