Walking from Kinshityou station for 3 minutes.
I visited at 18 o'clock on Wednesday.
Appearance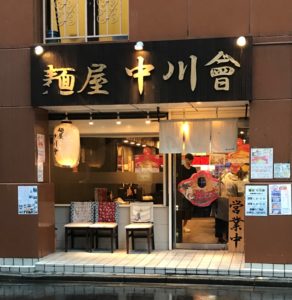 The store is very popular in Kinshicyo because it has some chain store around Kinshicyou.It has only 3 people because I visited immediately when it is opend.The Tsukemen is very famus more than ramen.Curry taste is popular  curry taste too.
Menu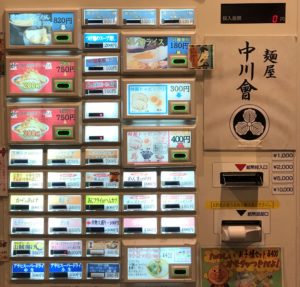 Gattsuri Kinshicyou Ramen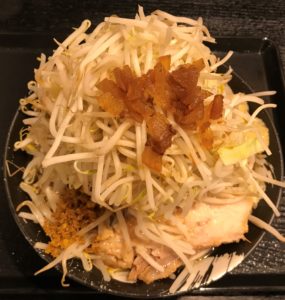 Soup:The soup made by pork bone and soy source has plain taste
Noodles:The thick wavy noodle(Made by Kaikarou)
Toppings:Roasted pork,Bean sprout,Cabbage,Onion,Fat ball,Curry ball
It must be continue to eating over 10 minutes because the toppings are a large amount.It seems "jiro ramen" but it isn't oily.The roasted pork is thick and soft.I feel that the toppings of onion,fat ball and curry ball are for consolation.It is possible to crease amount of noodles until 400g.The cost is very cheep. I was overwhelmed by the amount of ramen.
Information  ※Need to confirm
Address:1F Sansei building,4-30-15 Koutoubashi,Sumida-ku,Tokyo
Open hour:11:30-15:00/18:00-22:00
Closed:open all year around