Walking from Rokucyou station for 10 minutes.
I visited before 20 o'clock on Tuesday.
Appearance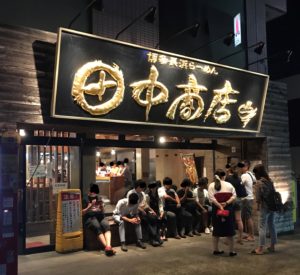 There has strong smell of the soup of pork bone around the store.The store always has long line of visitor.The store is very efficient because the instore has many seats of counter and some tables.There was the line of 15 people but I waited only for 15 minutes.
Menu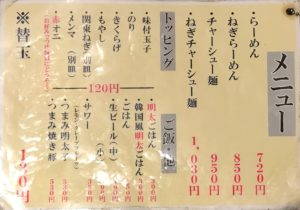 Ramen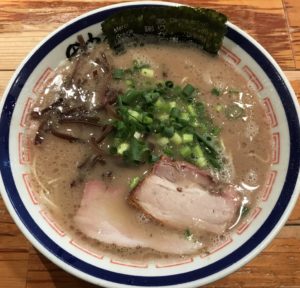 Soup:The high viscosity and storong teste soup by soup stock of pork bones.
Noodles:The thin straight noodles with very low moisture rate.
Toppings:Roasted pork,Wood ear mushroom,Green onion,dried seaweed
This is the ramen of Tonkotsu (pork bones) I think.It has very rich and very mild taste.The noodles have very thin such as japanesee Soumen. The roasted pork is the pork libs of refreshing taste.The many toppings changing  the taste are the minced onion and white sesame seeds and takana pickles and so on.I think this ramen is the home of Tonkotu ramen in Hakata.
Information ※Need to confirm
Address:2-14-6 hitotsuya,adachi-ku,Tokyo
Open hour 18:00-4:00
Closed:open all year around