Walking from Higashijuujou station for 2 minutes.
I visited before 18 o'clock on Sunday.
Appearance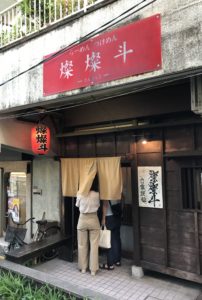 The store has red lanterns.I visited before 10 minutes.But I couldn't be in time until first cooking.I should buy the tichet before waiting.I waited for 10 minutes.The store has the old style appearance. The inside of store has only one counter.
Menu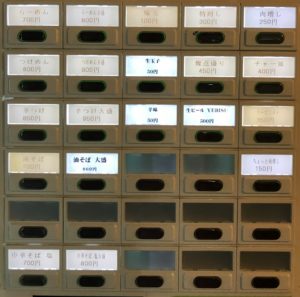 Ramen

Soup:The noodle made by seafood and pork bone has low viscosity and refreshing taste.
Noodles:The middle thick and home-made noodle has good chewy
Toppings:Roasted pork,Bamboo shoots,Radish sprouts,Green onion
The taste of seafood and pork bone has strong flavor of the bonito.That is delicate taste.The noodle has sliply and good chewy.I was impressed that it has elasticity mouthfeel.The roasted pork is thin but it has juicy.The bamboo shoots have crunchycrisp.The ramen isn't only good taste but also high quality of mouthfeel.
Information ※Need to confirm
Address:Nakiajuujou 3-16-15,Kita-ku,Tokyo
Opening hour:18:30-20:30
Closed:Mon,Thu